Genevieve Lee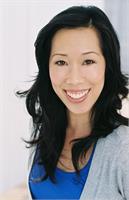 Genevieve Lee received her certification from Body Arts and Science International (BASI), in February 2012. As a former dancer and yogini, Genevieve developed a keen eye for alignment and a solid understanding of movement. She first discovered Pilates after seeking alternative ways to treat a chronic knee injury. It was only after regularly doing Pilates that she was finally pain free. This life changing experience and the encouragement of her teachers led her to pursue a career in Pilates. She hopes that she can help her clients find the same mind body connection and fulfillment through Pilates that she has. Genevieve enjoys working with students of all levels and abilities.
Genevieve Lee instructs the following:
The Group Reformer Class utilizes spring-controlled resistance to build core strength, increase flexibility, endurance and coordination. The result is a strong, yet flexible, well-toned body, without muscle bulk. All exercises are done on the Pilates Reformer.

These classes tone and strengthen the whole body! You will feel energized and see results!

Group Reformer Classes are up to seven people in the class.
- All levels are welcome.