Amy Aceto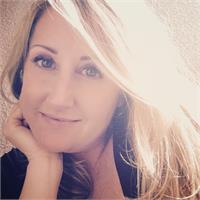 Amy Aceto comes from a creative background in Swimwear design, and also from an athletic background in Swimming. She was looking for a new workout regime and discovered Pilates. Her sister recommended it to her, and after her first mat class, was hooked forever! In 2009 she decided to get her Pilates Certification and received it from Pilates Sports Center in Studio City. Amy's teaching style combines her creative and athletic backgrounds, which makes her classes challenging, but fun. She likes to do something new and different in each class. Amy enjoys the challenge of Pilates and how strong it makes her feel. She loves a challenging workout, and teaches the way she would like to be taught. "If there is no challenge, there is no change". She promises to always keep it fun!
Amy Aceto instructs the following:
The Group Reformer Class utilizes spring-controlled resistance to build core strength, increase flexibility, endurance and coordination. The result is a strong, yet flexible, well-toned body, without muscle bulk. All exercises are done on the Pilates Reformer.

These classes tone and strengthen the whole body! You will feel energized and see results!

Group Reformer Classes are up to seven people in the class.
- All levels are welcome.