Nicole Fucaloro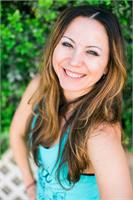 Nicole has studied Pilates at Balanced Body University and at Core Conditioning. She has had the great opportunity to study with masters such as Dawn Marie Ickes, Maria Leone, and Jillian Hessel. She earned her Pilates Certification from Balanced Body in 2012. With a longtime love of movement, she has also studied ballet, modern dance, and world dance including a variety of East Asian styles such as Kathak, a classical dance from Northern India along with Javanese and Balinese styles of Indonesian dance. A 200-hour yoga teacher training program and continued barre work are evidence of her dedication to movement and mind-body work. An outdoor enthusiast who stays active by running, hiking and skiing. Nicole regularly attends workshops and continuing education classes to enhance and expand her knowledge of Pilates. She thoroughly enjoys sharing her love of Pilates and movement with her clients.
Nicole Fucaloro instructs the following:
The Group Reformer Class utilizes spring-controlled resistance to build core strength, increase flexibility, endurance and coordination. The result is a strong, yet flexible, well-toned body, without muscle bulk. All exercises are done on the Pilates Reformer.

These classes tone and strengthen the whole body! You will feel energized and see results!

Group Reformer Classes are up to seven people in the class.
- All levels are welcome.