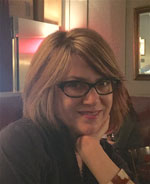 Lynne DeMarco
, Owner, received a BFA in Dance from California Institute of the Arts in 1988. It was while studying dance, that Lynne first encountered the work of Joseph H. Pilates. After graduating, she danced professionally with Loretta Livingston & Dancers until 1995. Upon leaving the company, Lynne returned to her Pilates training. She received her teacher certification from Long Beach Dance Conditioning, under the direction of master teacher and innovator Marie Jose' Blom-Lawrence, in 1996. Lynne continues to further her education by taking workshops in the Pilates Method. Lynne also continued her dance career, working with Helios Dance Theatre, and Trip Dance Theatre. She went on to teach Pilates at Ron Fletcher Co., Total Body Studios and The No-Nonsense Workout, until opening Mind-Body Fitness Pilates Studio in 1998. She began with one Pilates Reformer working in the dining room of her home, and soon rented a commercial space in Silver Lake. She then needed more room to play, so she moved to her current location in Los Feliz in June, 2000. Lynne enjoys teaching Pilates and believes everyone can benefit from it.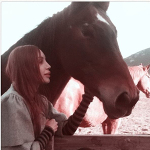 Ana Debasa
was born in Santa Cruz California, and moved to LA when she was 18. She dabbled in acting for a little while, but her real passion has always been Animals. She started working with horses at a young age. It was through a horseback riding accident that she found Pilates. It was through Pilates that she was able to heal herself. She then became certified in 1999 at Perfectly Fit, a Classical Pilates Studio. She worked at Perfectly Fit for a few years before coming to Mind-Body Fitness Pilates Studio in 2001, and has worked here ever since! Ana also worked as a vet tech at East Valley Veterinary Clinic as well as running her own animal rescue for many years, One Dog Rescue. Mind-Body Fitness clients have adopted many of her dogs. She has since left Dog and Cat Rescue, and is pursuing her first Love, Horses.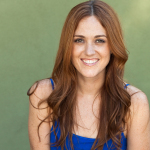 Abigail Eiland
was first introduced to Pilates through her sister, as she rehabilitated from a bad back injury. Not only did her back get better, but she looked great! Coming from a performing background Abigail had limited experience with Pilates, but once she began studying seriously, she was hooked. Abigail was certified through Pilates Sports Center, Encino CA. in 2011, studying both Classical and West Coast Style Pilates. She believes that Pilates can be useful in every aspect of your life, and tailors her sessions to be fun, challenging, and positive. When she is not teaching, Abigail is a working actress and singer.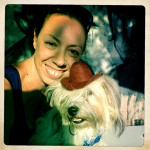 Amanda Killian
received her Pilates Teacher Training Certification August, 2002 from Perfectly Fit in La Canada, CA. Her movement background includes Ballet, Classical Indian Dance, Korean Dance, Tap, Tai Chi and Ariel Circus work. All of these disciplines enhance her teaching style. Amanda's goal is to provide clients with a well-rounded workout that is challenging and fun. "We're fools whether we dance or not, so we might as well dance." ~Japanese Proverb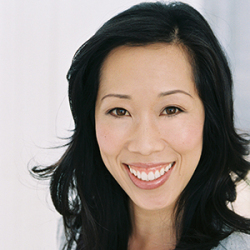 Genevieve Lee
received her certification from Body Arts and Science International (BASI), in February 2012. As a former dancer and yogini, Genevieve developed a keen eye for alignment and a solid understanding of movement. She first discovered Pilates after seeking alternative ways to treat a chronic knee injury. It was only after regularly doing Pilates that she was finally pain free. This life changing experience and the encouragement of her teachers led her to pursue a career in Pilates. She hopes that she can help her clients find the same mind body connection and fulfillment through Pilates that she has. Genevieve enjoys working with students of all levels and abilities.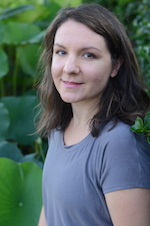 Natalie Frost
started gymnastics and dance at the age of six and has always felt the need to be active and connected to her body. She first discovered Pilates during college in New Hampshire, and was instantly drawn to it's emphasis on posture and form. She became an AFAA certified Personal Trainer in 2010 after helping friends and family make healthier choices and soon thereafter started taking mat Pilates workshops and teaching group classes. Natalie successfully ran her own Personal Training business in Providence, RI before relocating to Los Angeles and beginning her studies with Stott Pilates at John Garey Fitness in Long Beach. She completed her Intensive Reformer course in April 2015 and Cadillac, Chair and Barrel the following August, and now focuses exclusively on Pilates. In her teaching she strives to combine athletic strength with the grace and finesse of control, encouraging her clients to take a long-term approach to their wellness. In her free time Natalie enjoys hiking, yoga, photography and creative writing.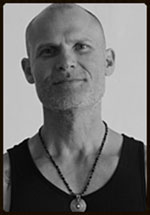 After living with a back injury for several years, and surgery that left him with titanium screws in his hip,
Sean Colley
started to explore yoga and Pilates to help remedy his pain. Sean was introduced to the classical Pilates method and began attending classes. Reaping the benefits of Pilates (such as greatly reduced back pain, better posture, and overall wellness through mind-body connection), Sean made the decision to enroll in Whole Body Method's Pilates Instructor Program. The program brought Sean to a whole new level of understanding of Pilates and has changed his life in many positive ways. Sean is a firm believer in the advantages of a routine Pilates practice. He is dedicated to sharing the benefits of classical Pilates with others. He is keen to work with people from all different backgrounds that suffer with pain and discomfort, and want to explore Pilates as a viable means of healing and strengthening the body. (500 hour classical Pilates Instruction Certification - Whole Body Method Pilates, Los Angeles, January 2014).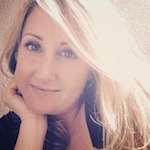 Amy Aceto
comes from a creative background in Swimwear design, and also from an athletic background in Swimming. She was looking for a new workout regime and discovered Pilates. Her sister recommended it to her, and after her first mat class, was hooked forever! In 2009 she decided to get her Pilates Certification and received it from Pilates Sports Center in Studio City. Amy's teaching style combines her creative and athletic backgrounds, which makes her classes challenging, but fun. She likes to do something new and different in each class. Amy enjoys the challenge of Pilates and how strong it makes her feel. She loves a challenging workout, and teaches the way she would like to be taught. "If there is no challenge, there is no change". She promises to always keep it fun!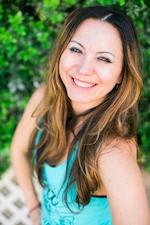 Nicole Fucaloro has studied Pilates at Balanced Body University and at Core Conditioning. She earned her Pilates Certification from Balanced Body in 2012. She has had the great opportunity to study with masters such as Dawn Marie Ickes, Maria Leone, and Jillian Hessel. With a longtime love of movement, she has also studied ballet, modern dance, and world dance including a variety of East Asian styles such as Kathak, a classical dance from Northern India along with Javanese and Balinese styles of Indonesian dance. A 200-hour yoga teacher-training program and continued Barre work are evidence of her dedication to movement and mind-body work. Nicole is an outdoor enthusiast who stays active by running, hiking and skiing. Nicole regularly attends workshops and continuing education classes to enhance and expand her knowledge of Pilates. She thoroughly enjoys sharing her love of Pilates and movement with her clients.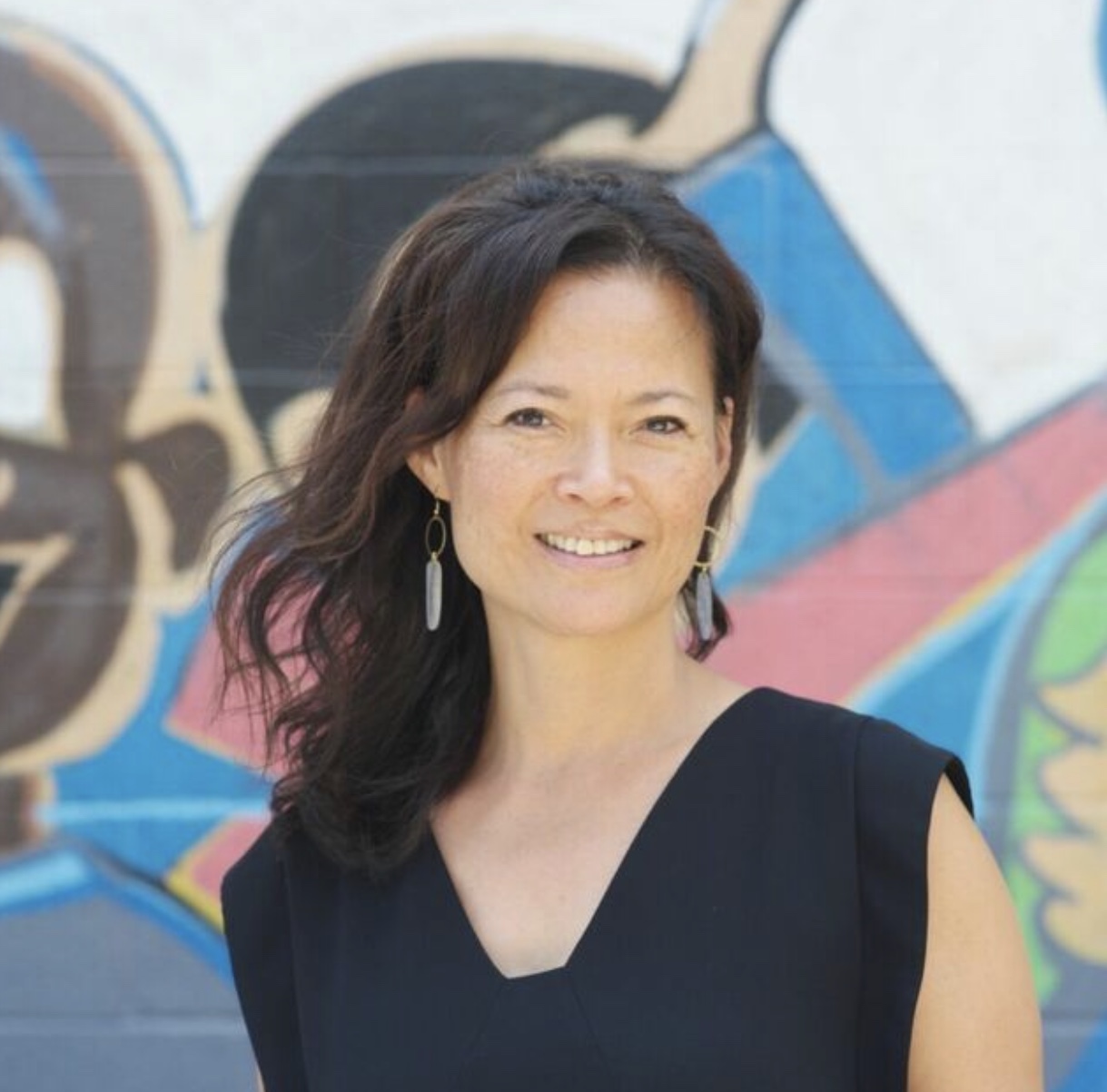 Maria Groezinger was raised in Massachusetts, lived in San Francisco, and settled into life in Los Angeles. She practiced Yoga and Pilates at home as a way to stay flexible and strong, but taking classes in the studio was a game changer. A light bulb went off when her daughter was in a car accident breaking her pelvis and tailbone. Maria witnessed the PT using Pilates in the therapy sessions, and in that moment, she knew Pilates could heal people. Maria was certified in Classical Pilates at Whole Body Method in early 2018. The school and studio allowed space to deepen her own self-practice. "I discovered by the 5th level you are an athlete, moving my body in ways I didn't know I could". During this year she assisted seasoned teachers, taught clients and attended workshops to deepen her understanding of the art. Maria's artistic endeavors include ownership of LA Apparel Services, where she has been consulting and facilitating in Apparel Manufacturing for the past 17 years. "I love the creative process and witnessing my client's ideas and dreams take a three-dimensional form". Maria is currently enrolled in Holistic Health Mastery, "The Masters Class in Natural Nutrition", and "The Life Food Peak Performance System". She is on the BOD with Peace4Kids.org, advocating for youth in the foster care system.